We shot the music video just before the release of Zara McFarlane's brilliant album Arise. Pleased to report there was no fussing or fighting on set. On the contrary it was such a pleasant day working with lovely people. We styled the cast in shades of red inspired by Pre raphaelite paintings.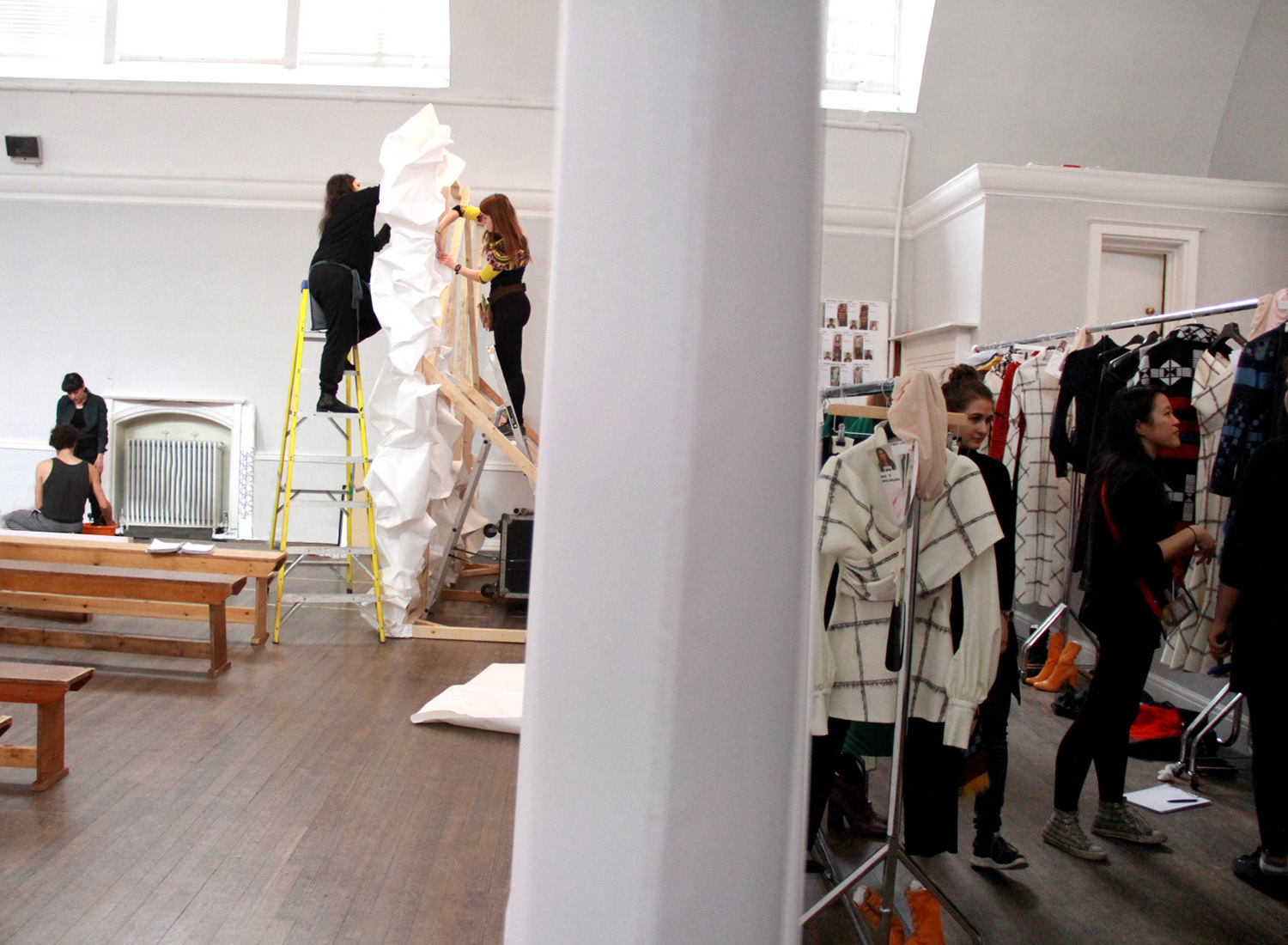 paper walls & sand catwalks
Preparation of our set for the fabulous Teatum Jones Catwalk show for AW16 LFW.
Set styling for an immersive brand event
We had a blast set dressing for an immersive dining event hosted by American Express, Culture Trip & Flavourology. Check our website for event photos shortly….
We transformed the rooms of a stunning East London liquor store into various European destinations for guests to enjoy food, drink and performance inspired by each place.
The 'Conversation' Rug making
We spent an intensive week with a team of talented volunteers to produce a number of bespoke tufted pile rugs inspired by rugged landscapes to form part of our set design for the Helen Bamber Foundation's annual fundraiser hosted by Emma Thompson.